How to Prioritize Self Care when You're Really Busy
In the crazy-busy life of a working homeschool mom, it's easy to forget about taking care of yourself. You have to juggle:
homeschooling
a career or business
chores
plus, plus, plus.
This can leave you feeling overwhelmed and depleted. That's why I've created How to Prioritize Self Care When You're Busy, an empowering workbook specifically designed to help working homeschool moms prioritize self-care and find balance in their lives.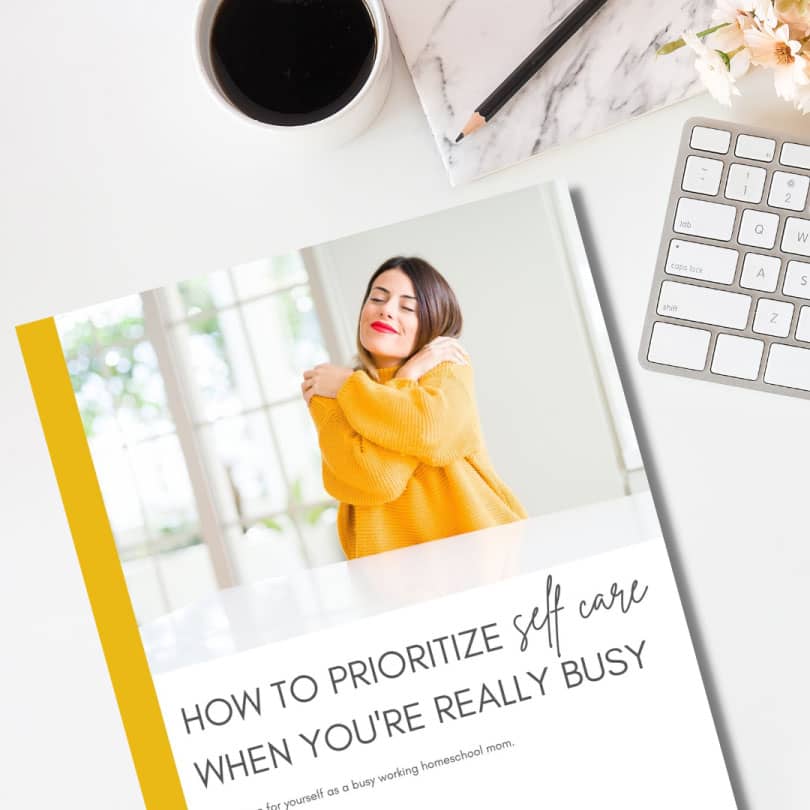 Hi there! My name is Charlotte and I'm a working homeschool mom. I started My Little Homeschool in 2017 to document homeschooling my neurodiverse twins.
I've pivoted the blog more towards serving moms like me. As a working homeschool mom, I know that it can be tough and also incredibly rewarding. I'm a cheerleader for anyone who wants to home educate and work.
In order to support working homeschool moms, I have a podcast and blog, as well as offering short digital courses and group coaching and individual coaching.