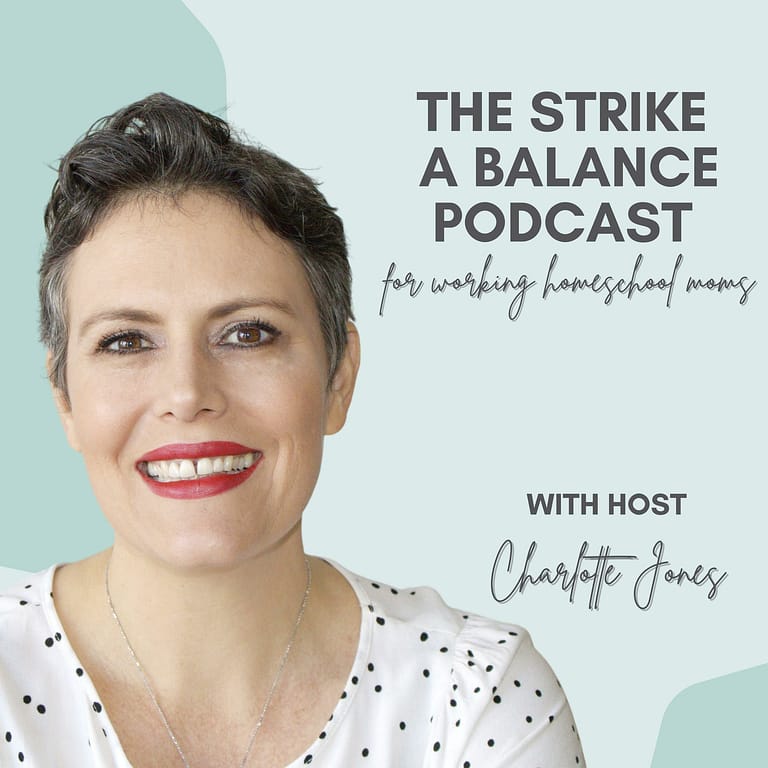 The Strike a Balance Podcast for Working Homeschool Moms
The Strike a Balance Podcast for Working Homeschool Moms is a must-listen weekly podcast for women who are juggling work, parenting and homeschooling. The podcast is presented by Charlotte Jones, homeschool coach and homeschooling mom of twin boys. It can feel really overwhelming to keep all the balls in the air all the time, so each week Charlotte covers tips and strategies for being a happy and thriving working homeschool mom. She also interviews awesome and inspiring women who manage to juggle homeschooling and work successfully, and finds out what their secrets are.
Making Homeschool Learning Successful for Children with Disabilities | DJ Nicholson, Inclusiveology.com | The Strike a Balance Podcast for Working Homeschool Moms, S2 E94
About the Episode
DJ Nicholson is an educational coach and consultant with a life-long passion for education and ensuring that children with disabilities and learning differences are engaged and supported in their educational environment.
Her interest in this work began in her childhood when she was on the elementary school playground and resulted in a 28 year commitment to education, coaching and training. DJ's super powers include creating unique learning options for children, problem-solving for success, and building empowered learners.
She coaches parents to advocate for their child's best learning through tools and strategies for engagement, accessibility, and flexibility. When she is not engaged in her career passions, she is volunteering with a pug rescue group, mentoring young teachers, and doing yoga!
This is an incredible episode because DJ's approach to learning is so democratic, positive and encouraging. As a parent homeschooling neurodiversity, it's made me feel seen and understood!
Be sure to connect with DJ:
Website: www.inclusiveology.com
Facebook group: www.facebook.com/groups/thecollectiveforparentsofchildrenwithdisabilities
Facebook page: www.facebook.com/inclusiveology
LinkedIn: www.linkedin.com/in/dj-nicholson
Instagram: www.instagram.com/inclusiveology
Claim Your Free eBook: How to Prioritize Self Care when You're Busy
In the crazy-busy life of a working homeschool mom, it's easy to forget about taking care of yourself. Juggling the responsibilities of educating your children while managing a career or business can leave you feeling overwhelmed and depleted. That's why I've created How to Prioritize Self Care When You're Busy, an empowering eBook specifically designed to help working homeschool moms prioritize self-care and find balance in their lives. Sign up to my newsletter to claim your eBook.
Sponsor for the Episode
Working homeschool mom, I know how overwhelming it can be to choose a math curriculum for your homeschool. That's why I'd like to tell you about the online math curriculum we've been using for years – CTCMath.com.
As far as math curriculums go, it has loads of great features that solve lots of the math issues we've had and I know a lot of homeschooling families have. Here are a few of the features (from the many) that we really like:
Questions are adaptive which means the interactive questions change in difficulty depending on the student's ability. They use a smart algorithm that tracks the student's progress and delivers questions based on their unique needs. The student doesn't even know this is happening, helping them to build confidence and master concepts!
Concepts are delivered through video tutorials and summaries which are clear, complete, and easy to follow [like having your very own teacher]. This ensures your children understand something before they're asked to practise it.
And then for us parents, CTCMath has:
Extensive reports which are valuable in monitoring your child's progress and spotting any gaps.
And they offer a 12-month money-back guarantee if this curriculum is not for you and your family. CTCMath will provide a full refund, no questions asked.
But I think the most important things is a whole lot LESS stress when it's math time for both parents AND kids. You get to outsource math with confidence and your kids get a fantastic tailor-made programme that makes learning and mastering math enjoyable and positive.
Visit ctcmath.com today to start your free trial. CTCMath is offering you listener, an amazing special! Go to https://www.ctcmath.com/MLH to get a half-price discount plus a bonus 6-months for free!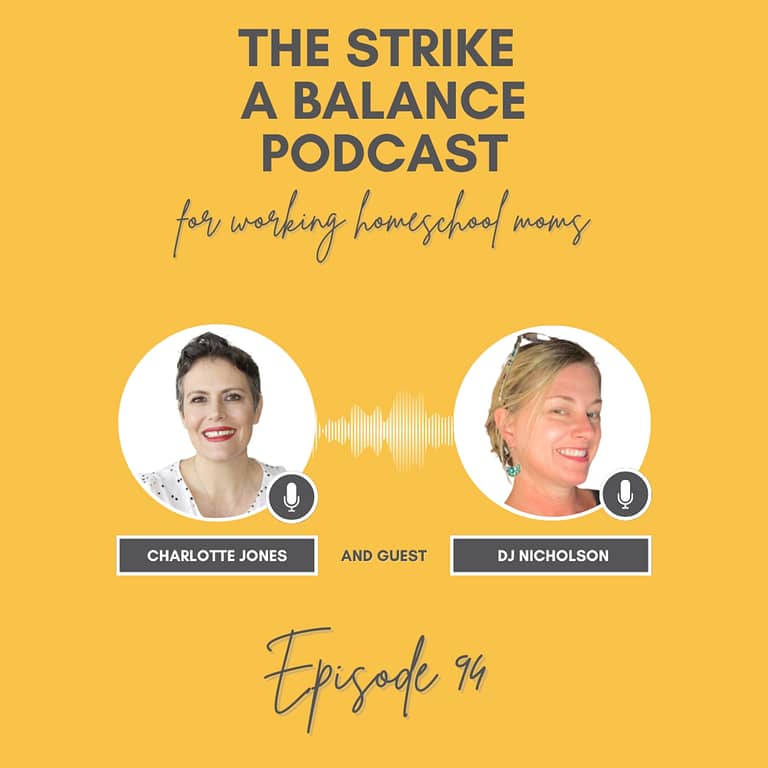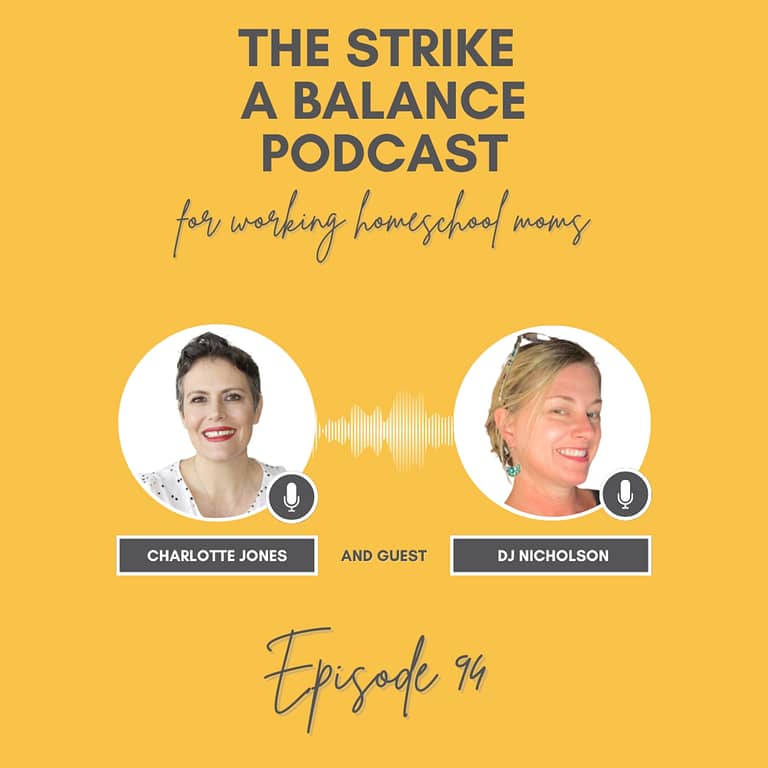 About the Episode DJ Nicholson is an educational coach and consultant with a life-long passion for education and ensuring that children with disabilities and learning
[...]
20 September 2023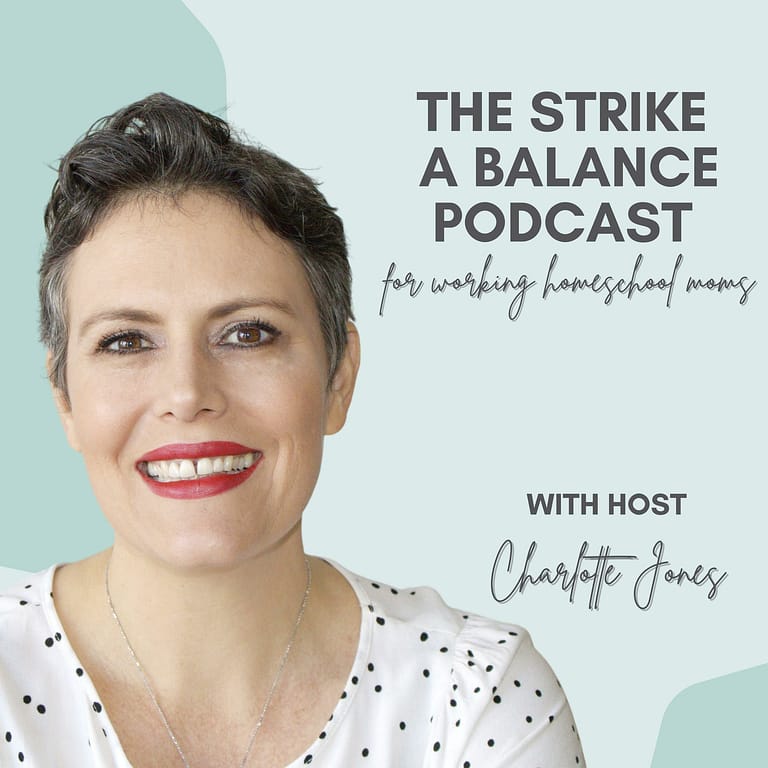 About the Episode If you're feeling worried about how to homeschool high school, you're definitely NOT alone. I have spoken to so many homeschoolers who
[...]
13 September 2023
About the Episode On the Strike a Balance Podcast for Working Homeschool Moms this week, I chat to Emily Nichols. Emily is the host of
[...]
6 September 2023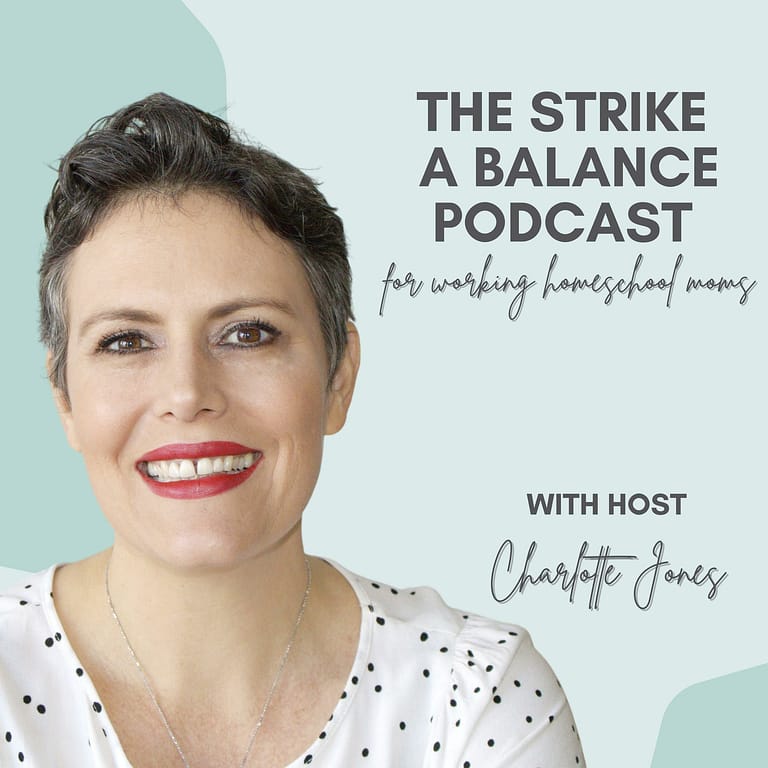 About the Episode It's so easy to feel like you're being pulled in a million different directions as a working homeschool mom. You might feel
[...]
30 August 2023
About the Episode On the Strike a Balance Podcast for Working Homeschool Moms this week, I chat to two of the most delightful people all
[...]
23 August 2023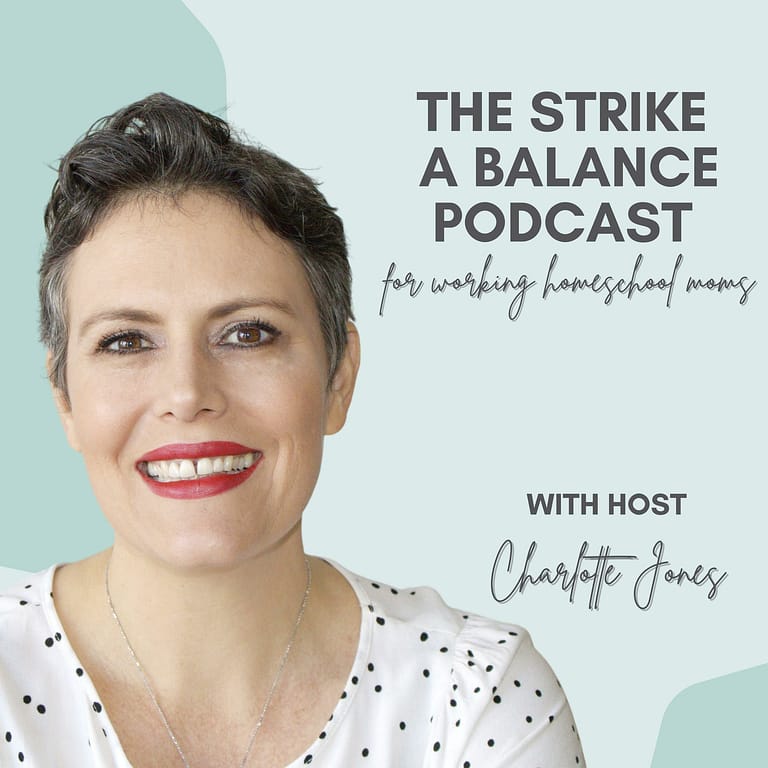 About the Episode On the Strike a Balance Podcast for Working Homeschool Moms this week, I speak to 10 experts and working homeschool moms. They
[...]
16 August 2023
About the Episode On the Strike a Balance Podcast for Working Homeschool Moms this week, I chat to Lauran Kerr-Heraly. Lauran is an award-winning educator
[...]
9 August 2023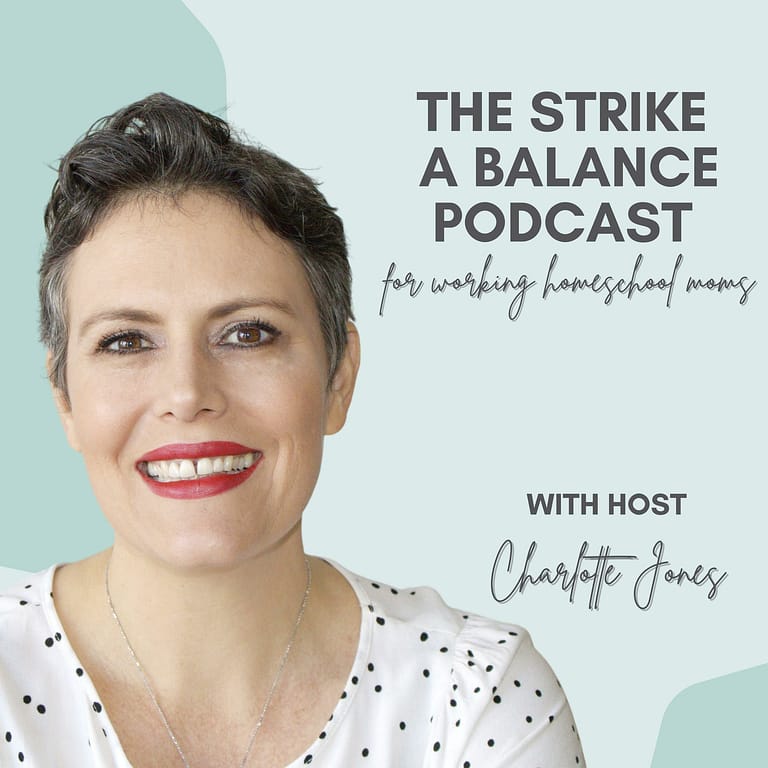 About the Episode Feeling like you're falling behind in homeschool is no fun. As humans, we're programmed to move forward, to compete and to feel
[...]
2 August 2023
About the Episode On the Strike a Balance Podcast for Working Homeschool Moms this week, I have the pleasure to chat to Evgenia Arasim from
[...]
26 July 2023
Search Results placeholder